Making better wellness technology, together
Our customers are the heart of everything we do. When you participate in our research studies, your valuable feedback supports our mission to connect the world to wellness. Plus, you'll have opportunities to be paid for your time.
Ready to dive in? Here's how: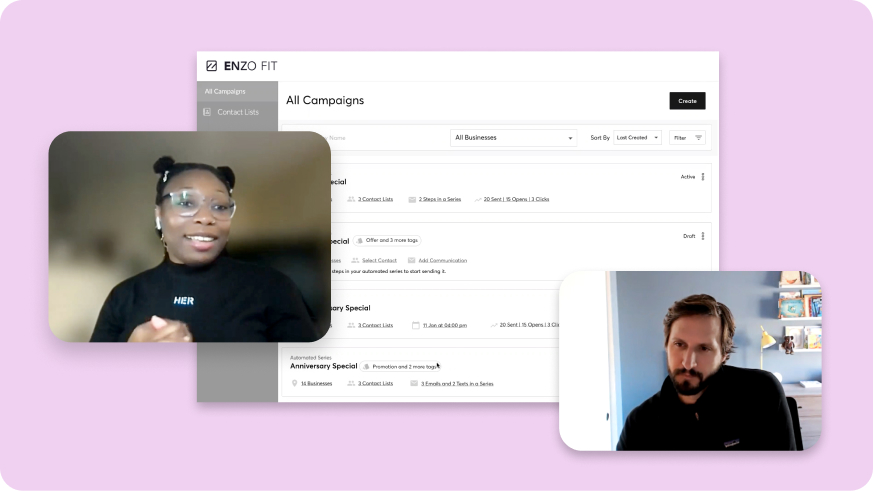 Web Conference
Share your thoughts during a remote, online collaborative meeting with the research team. All you need is a quiet space, a computer, and an internet connection.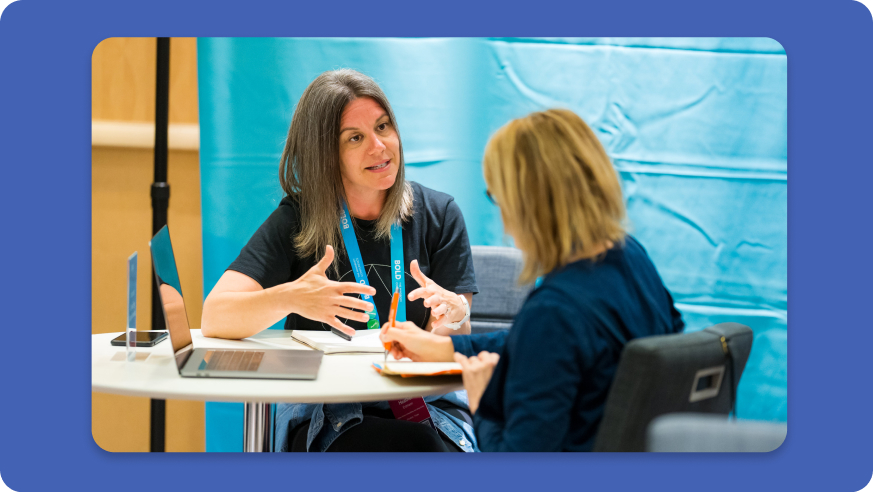 In-person Research
Connect with our team at one of the many in-person research sessions hosted around the globe. These are either one-on-one or group sessions and generally last 1-2 hours.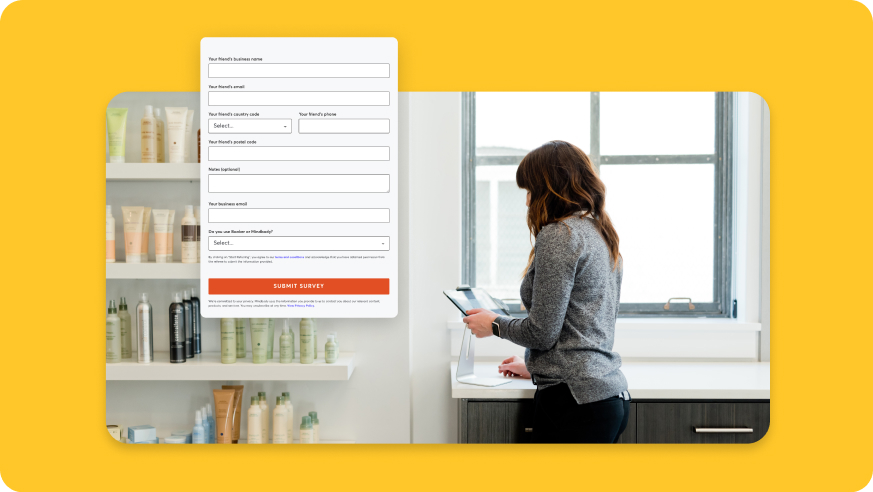 Online Survey
Offer quick feedback through one of the many online surveys that Mindbody sends out each year. You'll receive an emailed survey from a researcher that usually takes around 5-10 minutes to complete.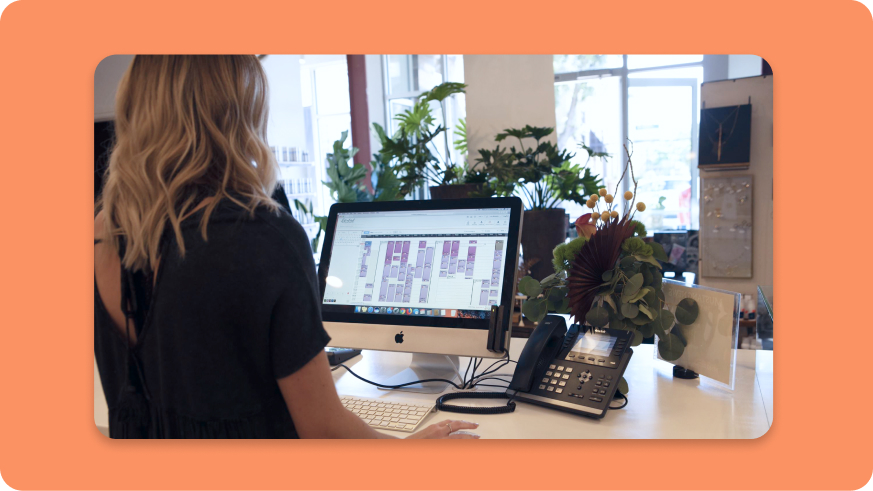 Field Studies
Give researchers an inside look at how you use our tools. Researchers visit your wellness business, observe staff using our products, and interview owners/managers during a typical business day. Field studies typically take 1 hour.
Sign up to participate in research
We're committed to your privacy. Mindbody uses the information you provide to us to contact you about our relevant content, products, and services. You may unsubscribe at any time. View Privacy Policy.
Frequently asked questions
What am I signing up for?

You're signing up to be in our research participant database. This means we'll reach out if we think you would be a good fit for an upcoming research session.

What types of participants are you looking for?

We're looking for all kinds of Mindbody and Booker customers, from first-time internet users to senior software developers. Every perspective and background is valuable and appreciated. Research participants must be 18 years or older.

How else can I get involved with research?

In addition to filling out the form above, you can also join the research group in the Mindbody One community to stay up to date on new opportunities to participate.

How soon will you contact me?

It varies. We may contact you right away if we see that you would be a good fit for a current study, or you may not hear from us for a few months.

Will I get paid to participate?

Compensation is determined based on the type of research being performed. You'll be told about any potential compensation at the time you're contacted to participate.

Is my information secure?

Yes. We won't share your information with anyone. You'll be listed anonymously in any documentation that is created based on your feedback. Please read our User Participation Agreement for more details.